Europe seeks to boost the competitiveness of local businesses by investing in their digitization preparation. The Digital Single Market initiative has enables to created digital innovation hubs across the EU. Sunrise Valley Digital Innovation Hub was established in 2017 to to provide companies with access to the latest digital technology solutions, to foster them in business processes, thus increasing efficiency and competitiveness. DIH operates on a one-stop-shop basis – upon separate request company receives all necessary information about digitalisation opportunities, available products and services, funding instruments and receives other consulting assistance.
The goal Sunrise Valley DIH is to promote digitization in traditional industrial sectors, with a particular focus on small and medium-sized enterprises.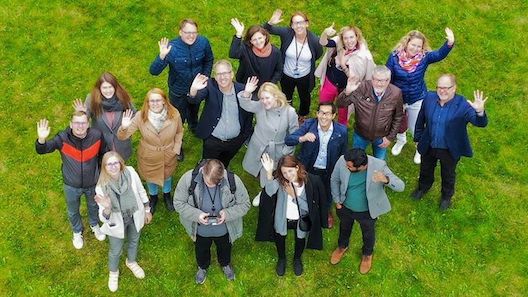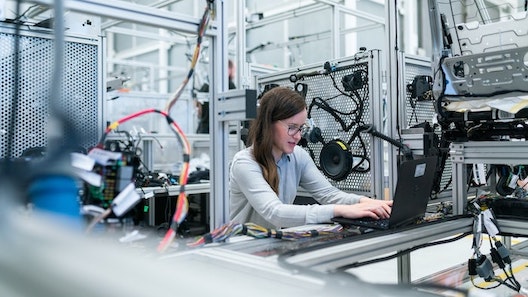 Currently, further development of Sunrise Valley DIH is planned: it will have 14 different types of laboratories and 11 research, prototype production and testing rooms, all equipped with the latest equipment valued of nearly 2 mil Eur. The DIH's services will be used by companies developing and implementing digital solutions in the fields of information technology, lasers and nanotechnologies, clean technologies, life sciences and biotechnology, electronic devices and mechatronics, digital construction and design technologies.
Companies looking for help in digitizing business processes can already contact our team of digital innovation experts who provide consulting and technology audits for companies.
Sunrise Valley DIH strengthens the networking of partners by involving R & D & I centers of excellence, industry leaders, small and medium-sized enterprises, and business support organizations. During the events and through publicity channels, interested organizations are introduced to various funding opportunities, partnership opportunities and other relevant information:
Networking
Access to financial institutions and investors
Foreign partnerships and international opportunities
Dissemination
Sunrise Valley DIH seeks to strengthen the competency potential of the Sunrise Valley Academic Campus. The development of the key sectors is in line with the national R & D & I priorities set out in the Smart Specialization Strategy and is supported by the EU Structural Funds financial instruments.
Sunrise Valley is the largest knowledge triangle in the Baltic States, home to the two largest Lithuanian universities with more than 20,000 students, 5,000 scientists and researchers, a Science and Technology Park with a business incubator, CERN technology business incubator, and the Center for Physical and Technological Sciences, VU Life Sciences Center with open access laboratories and VU Biotechnology Business Incubator.
Sunrise Valley Digital Innovation Hub is your partner in digitalization projects!