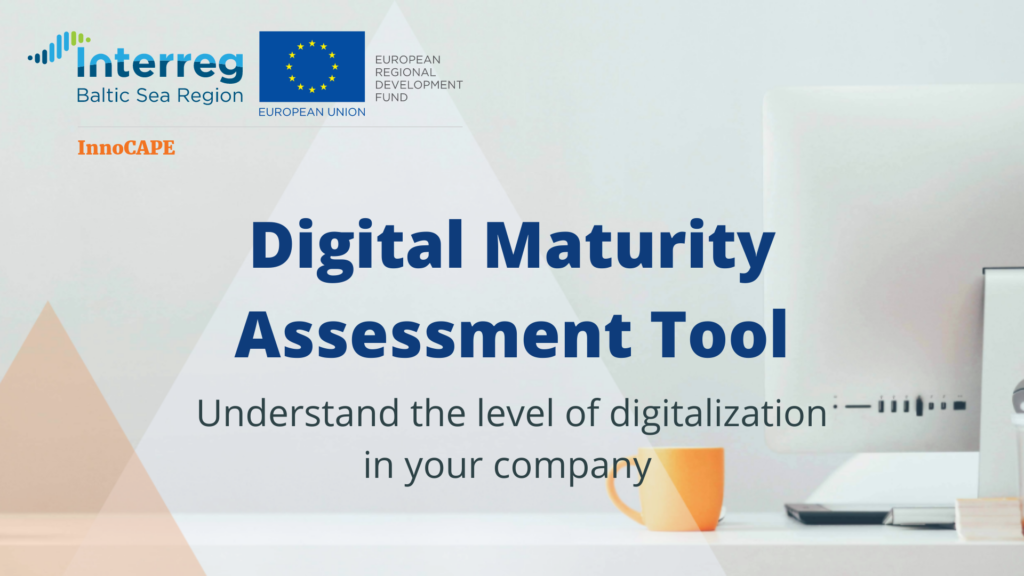 Designed for all kinds of companies to assess your digital maturity and give you a foundation for internal discussions on strategic priorities in digitalization opportunities and challenges. You may also use your assessment results to initiate dialogue with your regional Digital innovation hub to gain further support in your digitalization process.
Improving processes through digitization and automation
Experimenting at low costs to reveal efficiency gains, new customer touch points or new products
Collecting and analyzing data to generate insights for strategic decision making
Establishing relationships with external partners to pool complementary resources
Still, companies often find it difficult to get answers to vital questions such as what is actually in digitalization for our business? How do we compare to other companies? Where do we start? and what should we focus on?
This is where the InnoCAPE Digital Maturity Assessment (DMA) tool can help! Access the tool here.